Description
Turbosmart - FPR800 Fuel Pressure Regulator Suit 1/8 NPT
Turbosmart's FPR800 is a motorsport proven fuel pressure regulator capable of supporting up to 800HP fuel systems. With Stainless Steel valve and seat, MILSPEC diaphragm and industry leading 1:1 fuel ratio control, there's no application to harsh for the FPR800. Available in Black, Blue, Red and Purple the FPR800 is easily at home in race application or modified street car.
Featuring two 1/8″ NPT inlet ports, one 1/8″ NPT return port and 1/8″ gauge port, 30-90 PSI base pressure adjustment, 1:1 ratio, premium MILSPEC diaphragm and stainless steel valve + seat allow for ANY fuel type including E85 and is suitable for engines with up to 800hp fuel systems. Turbosmart FPR's feature a non-directional bias to regulation, so no matter where the fuel comes in they will regulate the same.
Features
EFI fuel regulator 
3 x 1/8″ NPT ports
1/8″ NPT Gauge port  
Capable of regulating up to 800hp of fuel flow 
1:1 manifold pressure ratio with no load losses 
30-90psi base pressure range 
Stainless steel internals providing maximum integrity and reliability 
Suitable for all fuel types 
Operational between -35ºC to +200ºC 
MILSPEC diaphragm 
Reference port is 1/16 NPT with hose end nipple supplied
Manufactured, Assembled and Validated in-house at Turbosmart HQ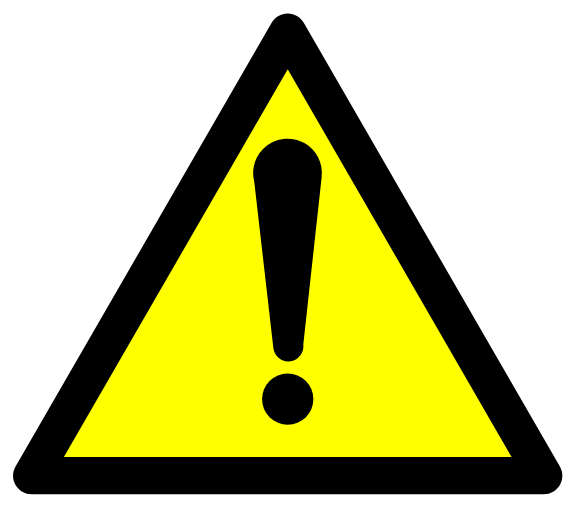 WARNING - Proposition 65 Compliance Statement:
It is the responsibility of Turbosmart to warn its customers and employees that some products sold on this website contain chemicals known to the State of California to cause cancer, birth defects or other reproductive harm.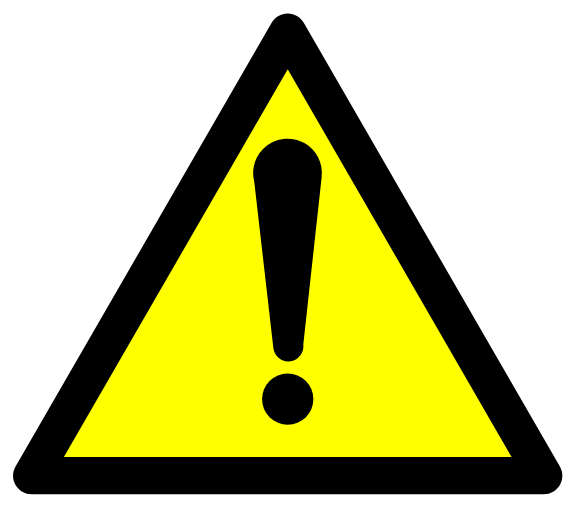 Important Emissions Note:
This product does not have a CARB EO #; it is not legal for sale or use in CA on pollution controlled motor vehicles. This is intended as a "Race Only" product to be used solely for competition. It's use is limited to closed-course and open-course racing that is formally sanctioned by a recognized racing organization; any other use including recreational off-road use, may be a violation of local, state and federal laws. It is the buyer's responsibility to verify legal use of this product for the intended application and use.
SUPPLIED WITH

Fuel Pressure Regulator
Mounting bracket
Retaining clip
Vacuum fitting
Gauge port blank
Turbosmart Decal
Why buy a Turbosmart Fuel Pressure Regulator?
All Turbosmart FPRs are CNC machined in house from billet aluminium + stainless steel and hand-assembled and tested to ensure maximum precision. Turbosmart FPR's have been designed to provide smooth and stable fuel pressure delivery under all conditions from idle to full throttle and are suitable for use with both electric and mechanical fuel pumps. The FPR range features an easy screw and lock adjustment and provide a stable 1:1 ratio between fuel pressure and manifold pressure. Each FPR is backed by a variety of accessories such as fuel rail adapters, gauges and fittings to suit most popular makes and models. 
What is a Fuel Pressure Regulator? 
A fuel pressure regulator's job is to maintain constant fuel pressure above the intake manifold pressure. Most commonly fitted to the Fuel rail as injectors require a greater feed pressure than inlet manifold pressure, in order to provide adequate fuel spray for fuel injected vehicles.
When do I need to Install one? Or upgrade my factory one?
The installation of performance fuel injectors or a high-flow fuel pump requires the use of an aftermarket fuel pressure regulator to allow pressure adjustments while maintaining a stable base pressure. They can also be used to maximise a standard fuel system's ability to cope with minor power modifications.
What does FPR800, or 1200 mean?
Turbosmart Fuel Pressure Regulators are not rated for your target engine horsepower - Rather, they are rated based on your fuel system capability. The capacity of a Fuel Pressure Regulator is put ot the test when you need to bypass fual back to the tank, ratehr than use it. So it's not how much HP your engine makes - IT's how much suply your pump & fuel system has that could need to be returned to the tank under situations likes declaration or at idle
Will Turbosmart FPR work on a Semi Dead-Head System?
Yes. The Turbosmart FPR range is a regulator and it doesn't matter where you fit it, it will accurately regulate the pressure of the fuel circuit, no matter where on the car you have installed it.
Can These handle Race Fuel?
Yes. With Turbosmart's Unique Diaphragm, stainless salve and seat we've designed, proven and validated these regulators with the harshest types of fuels around, including Methanol, Lead Race Fuel and E85.
Our team at Bleeding Tarmac is working hard to offer you the best prices and the lowest shipping cost. Because we are offering products at MAP, we unfortunately have to charge shipping fees on some items. 
Honesty is the best policy - Let's be honest, shipping is not easy and can be pricy. Here at Bleeding Tarmac, we will not hide shipping cost in sale prices. Our automated check out service provides the best estimate, but don't be shy and contact us to get the lowest shipping quote possible.
If you have specific shipping needs, please contact us before ordering.
Oversized, overweight and/or special items may require additional shipping fees and include, but are not limited to : rollcage kits, batteries, seats, tires and wheels. You will be contacted with the actual shipping charges before your order is processed. 
Where do we ship?
We ship to all states located in the continental US.
We do offer shipping to other states or Canada but quotes will be provided on demande only.
Shipping Delays
Order as early as possible if you want same day shipping.
Order products usually ship within 1-3 business days.
Rally Innovations Rally Light Bars that are in stock will within 3-5 business days. Some products may take longer and we will make sure to contact you if it's the case.
Broken Motorsports products shipping delays vary and we will contact each customer.
To accelerate the shipping process, parts will be shipped from remote warehouses located throughout the United States. Orders may ship in multiple boxes and/or from multiple carriers.
Special orders or out of stock items may take longer and we will inform the customer by email once we have a estimated delay.
Damaged/Lost Items
Items are carefully packed and sealed to prevent damage in transit. Loss or damage claims must be taken up with the carrier. If a shipment is lost, mis-routed, or damaged we will start an investigation with the shipping carrier. Replacement items cannot be sent until the shipping carrier completes their investigation.
Fluids & Fire Suppression Systems
Shipping restrictions apply to all fluids and fire suppression systems. These items will only be shipped by ground.
BRAID Wheels
ADDED Shipping fees might be required after ordering BRAID WHEELS.
Because of the container shortage and unreliable delays of maritime transport, we only drop ship wheels directly from the manufacture in Spain at the moment.
Shipping fees calculated at check out are ESTIMATED only. 
Customer will be contacted after completing the order, BUT before we process payment, to confirm availability, shipping options, and rate. 
** Return & Cancellation are usually impossible since most wheels are made to order. Cancellations are ONLY possible if made BEFORE the production begins. Please contact us to verify if anything is possible. **
Samsonas Motorsport
Lead Time

Unless in stock, order lead time : 4 to 10 weeks

Longer lead times apply during the rebuild season.

Samsonas products are often customized for your car and are shipped from Europe, therefore lead times can vary and occasional delays can occur. 

Please order with plenty of time in advance.

Order Cancellation

Cancellation fee 25%

No returns.
Rally Innovations
All Rally Innovations products requires a signature on delivery.
In stock Items will be shipped within 5 business days. Customer will be contacted if shipping delay is expected to be longer. 
Cancellation
We reserve the right to charge a 5% cancellation fee for higher dollar orders.
Cancellations may be allowed under certain conditions. Once the order has been packaged and a tracking number has been created a cancellation will not be allowed. Special order items cannot be canceled at anytime once the order is processed. 
Return Policy
If you refuse or return your delivery, the buyer will be responsible for the original shipping charges. Exchanged items will be charged shipping fees.
Our team is here to assist you in your purchase. Please take advantage of our knowledge before you order. 
Within 30 days from the receipt of you order, certain items can be approved for return if unused, uninstalled, undamaged, and in the original packaging. Items must include all hardware, instructions, tags, or other original included accessories.
All returned items must be approved and issued an RMA number (returned merchandise authorization). No credit will be issued without a RMA number.
Items must be properly packaged for shipping. We reserve the right to charge a restocking fee or decline issuance of credit for damaged retail packaging. Customer is responsible for return shipping fees.
Please use a trackable service for you return such as UPS, FedEx, or certain USPS services. Return shipments should be insured for the proper amount. Bleeding Tarmac will not be held responsible for returns that are lost or damaged in shipping.
Once the item is received and inspected, a credit will be issued. Refunds may take 3-5 business days to post on your account. 
All refunds are subject to a processing and/or restocking fee. 
No returns on the following: Special order items, any electronic components, helmets, clothing articles, items considered clearance or close-outs, or items with special pricing, are final sale and may not be returned. 
Apparel and promotional items
All apparel and promotional items, including hats, t-shirts, sweatshirts, stickers... are final sales. No returns, exchanges, or refunds will be issued on these items.
Warranties
We offer no warranty above that of the manufacturer of goods sold. In an effort to minimize legalese we offer the following statement. Each brake parts manufacturer warrants it's goods to be fit and free from defects in materials and workmanship. This is quite limiting. Any warranty above and beyond that is strictly on a case by case basis and limited to replacement of equal value only.
Others
Coupon codes can only be redeemed at the time of purchase. Once an order is placed we will not price match any other competitors, all price matching must be negotiated before an order is placed.
We reserve the right to refuse any order for whatever reason, without being liable for any damage or costs.
Disclaimer
Most products on our websites are designed for off-road use, and to be used at the purchaser's own risk and discretion. Bleeding Tarmac, Broken Motorsports, or any of its companies are exempt from any liability, and will be held harmless for any damage incurred, either property damage or personal harm, by the use of any of these products, whether being used for off-road use, or for use on public roads. While some of these products may be legal for use on public roads, Bleeding Tarmac, Broken Motorsports, or any of its companies do not endorse, authorize, or sanction their use on such public roads.