Description
Turbosmart - EBoost2 60mm Boost Controller
Winner of the Global Press Award at the 2007 SEMA Trade Show, e-Boost2 allows the user to control, monitor, map and compensate boost. But e-Boost2 is a lot more than just a boost controller – it can also control water spray, methanol or nitrous injection, manage shift/warning lights and read/monitor RPM. The e-Boost2 has been effectively controlling up to six stages of boost by gear, boost by rpm, boost by time, and more, all the way up to 60 psi for over a decade. All in a self-contained gauge pod, with an overboost shutdown to keep your motor safe from harm. While e-Boost2 is fitted with a state-of-the art software, it has been designed to be easy and logical to use.
Now standard with 60psi max boost operating pressure, e-Boost2 is a second generation complete Boost Management System. With market-leading features and and state-of-the-art software, e-Boost2 is the one accessory all owners of turbocharged cars should have! Easy to use, yet sophisticated and technologically advanced, the e-Boost2 is equally at home in a street-going vehicle as it is in a top-level racecar.
e-Boost2 allows the user to control, monitor, map and compensate boost. But e-Boost2 is a lot more than just a boost controller – it can also control water spray, methanol or nitrous injection, manage shift/warning lights and read/monitor RPM. While e-Boost2 is fitted with a state-of-the art software, it has been designed to be easy and logical to use.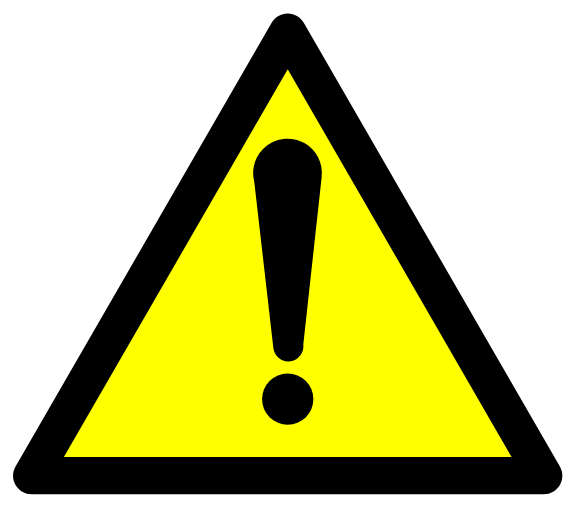 WARNING - Proposition 65 Compliance Statement:
It is the responsibility of Turbosmart to warn its customers and employees that some products sold on this website contain chemicals known to the State of California to cause cancer, birth defects or other reproductive harm.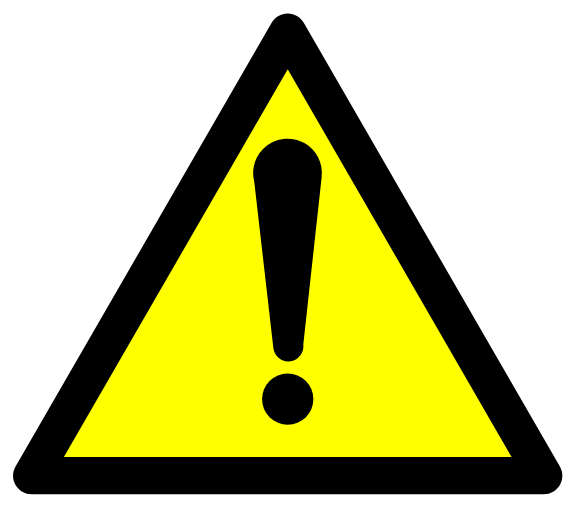 Important Emissions Note:
This product does not have a CARB EO #; it is not legal for sale or use in CA on pollution controlled motor vehicles. This is intended as a "Race Only" product to be used solely for competition. It's use is limited to closed-course and open-course racing that is formally sanctioned by a recognized racing organization; any other use including recreational off-road use, may be a violation of local, state and federal laws. It is the buyer's responsibility to verify legal use of this product for the intended application and use.
SUPPLIED WITH
Turbosmart eBoost2 Head Unit
Turbosmart 3 Port Solenoid
Wiring Loom
Hoses and Hose Fitting Kit
What's the first rule of boost control?
Ensure you have an over-boost cut-out. This is safety feature built in to basically all factory, aftermarket & programmable ECU's. The eBoost Range has an Over-Boost Shutdown feature built in aswell – You can never be too careful. Make sure it is set at a sensible & reasonable limit. Increasing the boost will put more load on your engine and there are other tune related factory you must always consider. If in any doubt, speak with a professional tuner / calibrator.
Can I use this on any turbocharged engine?
If your engine is turbocharged and uses a boost-based actuator for control, then yes. This Boost Controller will work on boost-based internal wastegate actuators aswell as external wastegates.
How much boost can I add?
This will come down to the rest of your setup & tune. If in any doubt we recommend you contact a professional tuner or workshop for advice here.
What is Gate Feature?
Gate Feature is a unique Turbosmart feature that ensures our boost controllers can give you the best possible response. By manipulating the pressure signal into your actuator, Turbosmart's Boost Controllers can provide the most aggressive boost curve.
How Many Boost Levels Can I have?
The Turbosmart eBoost Street has 2 levels & the Eboost2 has 6. You can trigger these in several ways, including boost by gear.
What sizes are Available?
 eBoost Street: ¼ Din
eBoost2: 60mm
eBoost2: 66mm / 2 5/8"
How much Boost Can it Control?
eBoost Street: Up to 40psi.
eBoost2: Up to 60psi
eBoostHP: Up to 120psi.
e-Boost2 allows the user to control, monitor, map and compensate boost. But e-Boost2 is a lot more than just a boost controller – it can also control water spray, methanol or nitrous injection, manage shift/warning lights and read/monitor RPM. While e-Boost2 is fitted with a state-of-the art software, it has been designed to be easy and logical to use.
Boost Levels: up to 6 levels of boost.
Boost on Demand: provides instant overtaking power at your fingertips
Gear-based Mapping: set a different boost for each gear!
Adjustable Boost Levels: program boost against TIME or RPM.
Aux Output: fully programmable; controls water spray, methanol or nitrous injection.
RPM Compensation: eliminates boost drop-off at high RPM.
Peak Hold/Max Boost Recall: monitors boost and RPM.
Gate Pressure: eliminates wastegate creep.
Overboost Shutdown: provides added protection for your engine .
Display: programmable, can be configured to KPA, Bar or PSI.
Auto Dimming: with back lit buttons for hassle free navigation.
Our team at Bleeding Tarmac is working hard to offer you the best prices and the lowest shipping cost. Because we are offering products at MAP, we unfortunately have to charge shipping fees on some items. 
Honesty is the best policy - Let's be honest, shipping is not easy and can be pricy. Here at Bleeding Tarmac, we will not hide shipping cost in sale prices. Our automated check out service provides the best estimate, but don't be shy and contact us to get the lowest shipping quote possible.
If you have specific shipping needs, please contact us before ordering.
Oversized, overweight and/or special items may require additional shipping fees and include, but are not limited to : rollcage kits, batteries, seats, tires and wheels. You will be contacted with the actual shipping charges before your order is processed. 
Where do we ship?
We ship to all states located in the continental US.
We do offer shipping to other states or Canada but quotes will be provided on demande only.
Shipping Delays
Order as early as possible if you want same day shipping.
Order products usually ship within 1-3 business days.
Rally Innovations Rally Light Bars that are in stock will within 3-5 business days. Some products may take longer and we will make sure to contact you if it's the case.
Broken Motorsports products shipping delays vary and we will contact each customer.
To accelerate the shipping process, parts will be shipped from remote warehouses located throughout the United States. Orders may ship in multiple boxes and/or from multiple carriers.
Special orders or out of stock items may take longer and we will inform the customer by email once we have a estimated delay.
Damaged/Lost Items
Items are carefully packed and sealed to prevent damage in transit. Loss or damage claims must be taken up with the carrier. If a shipment is lost, mis-routed, or damaged we will start an investigation with the shipping carrier. Replacement items cannot be sent until the shipping carrier completes their investigation.
Fluids & Fire Suppression Systems
Shipping restrictions apply to all fluids and fire suppression systems. These items will only be shipped by ground.
BRAID Wheels
ADDED Shipping fees might be required after ordering BRAID WHEELS.
Because of the container shortage and unreliable delays of maritime transport, we only drop ship wheels directly from the manufacture in Spain at the moment.
Shipping fees calculated at check out are ESTIMATED only. 
Customer will be contacted after completing the order, BUT before we process payment, to confirm availability, shipping options, and rate. 
** Return & Cancellation are usually impossible since most wheels are made to order. Cancellations are ONLY possible if made BEFORE the production begins. Please contact us to verify if anything is possible. **
Samsonas Motorsport
Lead Time

Unless in stock, order lead time : 4 to 10 weeks

Longer lead times apply during the rebuild season.

Samsonas products are often customized for your car and are shipped from Europe, therefore lead times can vary and occasional delays can occur. 

Please order with plenty of time in advance.

Order Cancellation

Cancellation fee 25%

No returns.
Rally Innovations
All Rally Innovations products requires a signature on delivery.
In stock Items will be shipped within 5 business days. Customer will be contacted if shipping delay is expected to be longer. 
Cancellation
We reserve the right to charge a 5% cancellation fee for higher dollar orders.
Cancellations may be allowed under certain conditions. Once the order has been packaged and a tracking number has been created a cancellation will not be allowed. Special order items cannot be canceled at anytime once the order is processed. 
Return Policy
If you refuse or return your delivery, the buyer will be responsible for the original shipping charges. Exchanged items will be charged shipping fees.
Our team is here to assist you in your purchase. Please take advantage of our knowledge before you order. 
Within 30 days from the receipt of you order, certain items can be approved for return if unused, uninstalled, undamaged, and in the original packaging. Items must include all hardware, instructions, tags, or other original included accessories.
All returned items must be approved and issued an RMA number (returned merchandise authorization). No credit will be issued without a RMA number.
Items must be properly packaged for shipping. We reserve the right to charge a restocking fee or decline issuance of credit for damaged retail packaging. Customer is responsible for return shipping fees.
Please use a trackable service for you return such as UPS, FedEx, or certain USPS services. Return shipments should be insured for the proper amount. Bleeding Tarmac will not be held responsible for returns that are lost or damaged in shipping.
Once the item is received and inspected, a credit will be issued. Refunds may take 3-5 business days to post on your account. 
All refunds are subject to a processing and/or restocking fee. 
No returns on the following: Special order items, any electronic components, helmets, clothing articles, items considered clearance or close-outs, or items with special pricing, are final sale and may not be returned. 
Apparel and promotional items
All apparel and promotional items, including hats, t-shirts, sweatshirts, stickers... are final sales. No returns, exchanges, or refunds will be issued on these items.
Warranties
We offer no warranty above that of the manufacturer of goods sold. In an effort to minimize legalese we offer the following statement. Each brake parts manufacturer warrants it's goods to be fit and free from defects in materials and workmanship. This is quite limiting. Any warranty above and beyond that is strictly on a case by case basis and limited to replacement of equal value only.
Others
Coupon codes can only be redeemed at the time of purchase. Once an order is placed we will not price match any other competitors, all price matching must be negotiated before an order is placed.
We reserve the right to refuse any order for whatever reason, without being liable for any damage or costs.
Disclaimer
Most products on our websites are designed for off-road use, and to be used at the purchaser's own risk and discretion. Bleeding Tarmac, Broken Motorsports, or any of its companies are exempt from any liability, and will be held harmless for any damage incurred, either property damage or personal harm, by the use of any of these products, whether being used for off-road use, or for use on public roads. While some of these products may be legal for use on public roads, Bleeding Tarmac, Broken Motorsports, or any of its companies do not endorse, authorize, or sanction their use on such public roads.